The event runs November 23 – December 31
(Closed December 24 & 25)
Admission to Christmas Magic on Fridays, Saturdays, and Sundays is by timed tickets only. Reservations are required; no walk-ins will be permitted Fridays, Saturdays, and Sundays. Timed admission limits the number of people attending Christmas Magic, providing a better visiting experience and less waiting in traffic and lines.  Walk-ins are not permitted Fridays, Saturdays, or Sundays.  Tickets for Monday-Thursday are available online and at the admissions window.  Buying your ticket online will allow you to bypass the ticket purchase line and go directly to the timed ticket entry window.
Timed tickets can also be purchased via phone 717-840-7443  or in person at the John Rudy Park Administrative Headquarters Monday-Friday from 8:30am to 4:30pm.
All sales are final.  Tickets are non-refundable unless the York County Parks closes the event due to weather.  No other refund requests will be honored.  Call the Christmas Magic hotline at 717-840-7443 for up to date trail conditions and closures.
To get started, choose an available date and time from the calendar below that you wish to attend. Please note, that the events on the calendar take a few moments to load.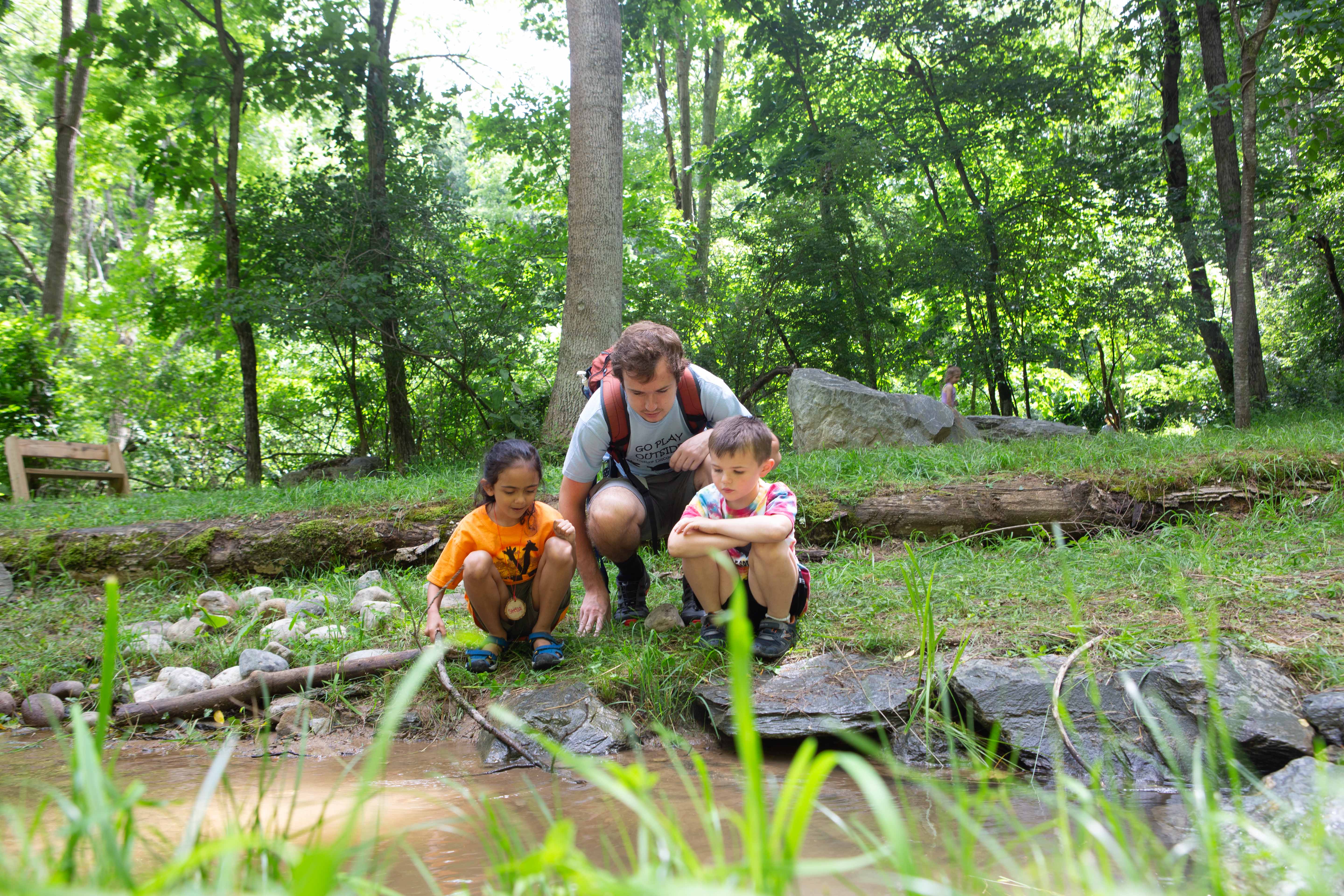 2018 Christmas Magic
Christmas Magic is a 0.5 mile-long walking trail (accessible to anyone) that meanders through 600,000 LED lights, holiday scenes and five enclosed heated pavilions. The spirit of the Holiday is displayed by using animation, displays, Santa Claus, food and G-gauge train display. The trail sits among a mature oak forest nestled on a quiet mountaintop.
What is Christmas Magic?
Christmas Magic was first opened in 1984 as a product of the "energy crunch" when fewer homes were decorating, yet there was still a desire to see Christmas lights locally. The first year, a small budget allowed for 10,000 lights and props, most produced by the Parks Department. Today, the props are produced commercially and "in-house." This is the largest program presented by the York County Department of Parks and Recreation each year.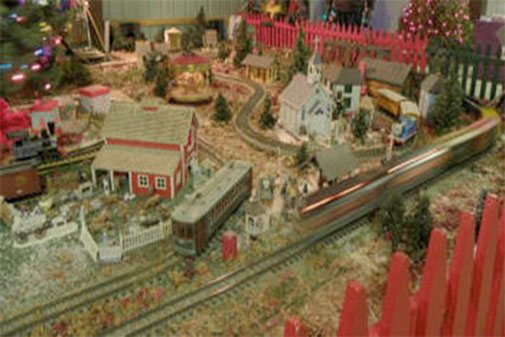 Neat Stuff
In 2017,
26 trees were decorated by community organizations
Ranger Food Drive contributed 610 pounds of food to the York Food Bank
203 toys were donated to Toys for Tots
Total of 1,776 volunteer hours generated from Christmas Magic
28 municipalities participated in the "Buy One – Get One Free"
Total attendance in 2017 was a record-breaking 44,615 people!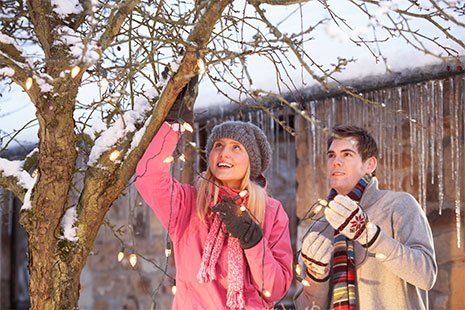 Volunteers Welcome
We are always looking for volunteers for setup, show operation, and tear down. Volunteers work with both the interior and exterior lights and displays. They also assist in providing Santa Claus and helping to serve refreshments at the Parks Friends Food stand. If interested in signing up for the food stand or becoming a volunteer, call the York County Parks at (717) 840-7440 or email to parks@yorkcountypa.gov. Individuals or groups are welcome.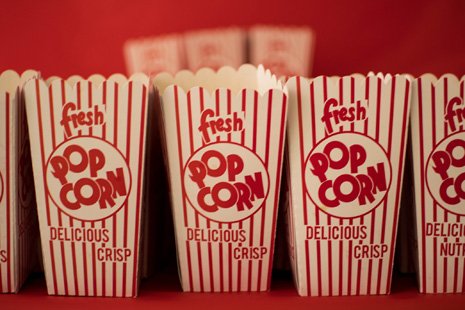 Food Stands
York County Parks Friends Food Stand will be selling Brown's Orchard cookies, popcorn, hot cocoa, cider and water. Donald Bricker's Famous French Fries will be located in the Food Court selling your favorite foods including french fries, chicken strips, hot dogs, hamburger BBQ, cheese fries, nachos, soups (weekends), funnel cake, hot chocolate, coffee, hot cider and cold drinks.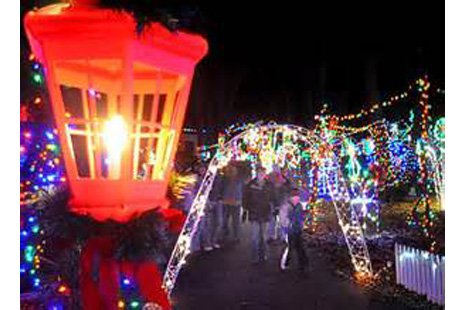 Businesses
Looking for a great Christmas gift to employees? We offer several different programs for discounted tickets to businesses. Information can be obtained by calling York County Parks at (717) 840-7440.
2018 Municipality Program
Municipalities and recreation departments are invited to participate in presenting their residents with discounted admission. The municipality runs an ad for the event and their residents receive a "Buy One – Get One Free" coupon. Call your municipality if they are not listed. The offer is good on Monday, Tuesday, and Wednesday from November 23rd – December 19th and any day between December 26th – December 31st.
If your municipality is not listed here call (717) 840-7227 for details.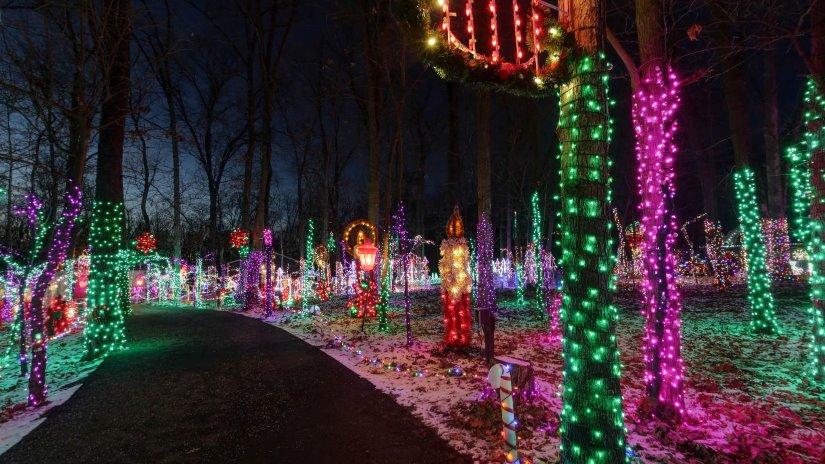 York County
Conoy Township
Dillsburg Borough
Dover Township
East Manchester Township
Fairview Township
Fawn Township
Felton Borough
Franklintown Borough
Glen Rock Borough
Jackson Township
Jacobus Borough
Lower Windsor
Manchester Township
Newberry Township
North Codorus Township
Red Lion Borough
Spring Garden Township
Springettsbury Township
Springfield Township
Warrington Township
Washington Township
West Manchester Twp.
West Manheim Township
Windsor Township
Wrightsville Borough
Yoe Borough
York Township